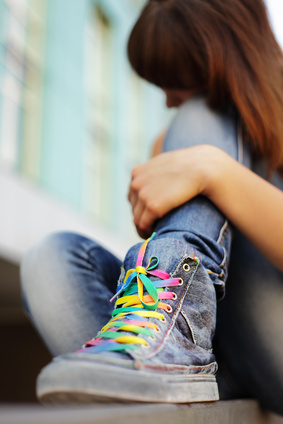 www.primoconsumo.it
Due costrutti importanti studiati in ambito psicologico, che possono incidere sul benessere personale, sono l'impotenza appresa e l'ottimismo.  L'impotenza appresa è la condizione a cui ci si riferisce quando una persona, nel momento in cui si trova a vivere eventi frustranti e problematici, nutre l'aspettativa che nulla di ciò che può fare avrà un'influenza nel favorire la risoluzione delle situazioni problematiche. Le conseguenze di una tale aspettativa di "mancanza di controllo" sono una scarsa motivazione ad agire e l'incapacità di percepire le opportunità di controllo che possono esserci nella situazione da affrontare, oltre alla perdita della propria autostima (cfr. Ferrovecchio, Gennaro, 2015).
L' ottimismo, come ci spiega Seligman, è:  "il modo in cui spieghi a te stesso perché accadono gli eventi" (Seligman, 1990, trad.it. 1996, pag. 19). L'attribuzione della causa degli eventi che ci troviamo a vivere può riferirsi a cause più o meno stabili nel tempo, dovute a sé stessi o a circostanze esterne, o che possano più o meno incidere in pochi o molti aspetti di noi stessi e della nostra vita.  
È importante precisare che quando si parla di ottimismo in campo psicologico e psicoterapeutico, non ci si riferisce a vaghe ed indefinite affermazioni o credenze positive circa il futuro, come ad esempio "vedere il bicchiere mezzo pieno o mezzo vuoto", ma ci si riferisce ad un vero e proprio stile cognitivo di attribuzione delle cause degli eventi, che è in grado di promuove il benessere personale ed essere un fattore protettivo verso il disagio e la sofferenza psicologi­ca (Seligman 2002, trad.it. 2003).
La psicoterapia può, in questo senso, aiutare la persona a prendere consapevolezza del proprio modo di attribuire le cause agli eventi, per poi intervenire al fine di  migliorarlo a favore del benessere personale.
A tal proposito occorre evidenziare che, rispetto alle vicissitudini reali, il benessere non è qui inteso come un modo assolutizzante di vivere la vita, perché ciò sarebbe sicuramente astratto. È necessario ed imprescindibile infatti tenere conto di difficoltà oggettive, di condizioni esistenziali, e di numerose pressioni ambientali cui ognuno di noi può essere, più o meno, sottoposto. Tuttavia ciascuno, con impegno, volontà e, se necessario, con l'aiuto di un supporto professionale, può raggiungere una personale condizione di benessere: ciò che si vuole promuovere con un percorso psicoterapeutico, è anche la motivazione a migliorarsi, che non deve mai venire meno, e la volontà di equilibrare il più possibile la propria vita psichica (Compagno, Gennaro 2015).
L'associazione Primo Consumo ha attivo al proprio interno un servizio di Psicologia e di Psicoterapia territoriale https://www.primoconsumo.it/servizi.asp?id=5
 Per informazioni e appuntamenti è possibile contattare la segreteria 06 39738239 o visitare il sito www.primoconsumo.it
Riferimenti bibliografici
Compagno P., Gennaro A. (2015) Le fonti del benessere. Aracne editrice.
Ferrovecchio E., Gennaro A. (2015) La psicologia positiva. In: Gulimanoska L., Santoro A. (a cura di) La magia della resilienza. Massimiliano Mancini editore.
Seligman, M.E.P. (1990). Learned optimism. How to change your mind and your life. Pocket Books, a division of Simon & Schuster Inc; New York (trad. it. Fulvia Innocenti: Imparare l'ottimismo, Firenze: Giunti Gruppo Editoriale, 1996).
Seligman, M.E.P. (2002). Authentic happiness: Using the New Positive Psycho­logy to Realize Your Potential for Lasting Fulfillment. New York: Free Press/ Simon and Schuster. Trad. it. Di Teresa Franzosi: La costruzione della felicità. Edizione Mondolibri S.p.a., Milano su licenza Sperling & Kupfer Editori, 2003).