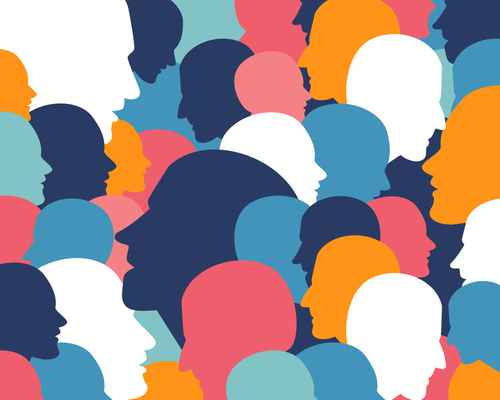 Favorire lo sviluppo ed il potenziamento delle risorse personali, e quindi puntare sul benessere, può rivelarsi a livello psicoterapeutico un'azione efficace non solo per la cura del disagio psichico ma anche per apportare cambiamenti nel processo di costruzione della personalità.
In Psicologia l'attuale movimento di studi e di ricerche che supporta questi aspetti, ponendoli alla base sia della ricerca che degli interventi a carattere clinico, educativo e sociale, è la Psicologia Positiva, la quale prende avvio dalla fine degli anni Ottanta, negli Stati Uniti, ed ha il suo massimo esponente in Martin Seligman, noto soprattutto per i suoi interessanti studi sull'ottimismo.
Gli studi in ambito psicologico si spostano così dalla malattia alla salute, dai fattori di malessere ai fattori di benessere, dalla cura alla prevenzione, concentrandosi su tutte le dimensioni funzionali e sane delle persone, tra le quali la resilienza, l'autostima, l'ottimismo, la creatività, le emozioni positive, la speranza, il perdono e la capacità di instaurare e vivere relazioni positive.
Il benessere può essere infatti insito nel soggetto e far parte della sua esperienza ma necessita, a seconda delle singolarità e delle condizioni che ognuno di noi può vivere, di essere potenziato (cfr. Ferrovecchio, Gennaro, 2015).
La psicoterapia, ponendo tra i suoi obiettivi quello di "amplificare le potenzialità, piuttosto che riparare le debolezze dei propri pazienti" (Seligman e Csikszentmihalyi, 2000) può intervenire efficacemente per facilitarne la consapevolezza e la promozione delle risorse, e può aumentare nella persona l'efficacia protettiva delle potenzialità nei confronti delle difficoltà.
A tal proposito Martin Seligman, nel suo libro "La costruzione della felicità" osserva che anche in condizioni personali di disagio e sofferenza psicologica, è possibile che nel processo di cura siano valorizzati anche gli aspetti positivi dell'esperienza umana, le emozioni positive, e le dimensioni funzionali della personalità, al fine di ampliare le proprie risorse intellettuali, emotive e sociali, che rappresentano "riserve" a cui si può attingere. Privilegiando le emozioni positive e le dimensioni che concorrono al benessere, la nostra disposizione mentale diviene tollerante, creativa, si apre a nuove idee e a nuove esperienze (Seligman, 2002, trad.it.2003).
La psicoterapia si configura pertanto come uno spazio ideale non solo per elaborare e superare la sofferenza e i disagi che ognuno di noi può, in diverse circostanze e momenti di vita, vivere, ma anche per sviluppare e potenziare le proprie risorse positive, le dimensioni della propria personalità capaci di promuovere benessere: le tecniche e le strategie psicoterapeutiche infatti trovano applicazione ed efficacia non solo nell' alleviare i sintomi in condizioni di psicopatologia, ma anche nella promozione di abilità nel gestire e superare gli ostacoli e le difficoltà della vita, e di prevenire possibili ricadute.
Riferimenti bibliografici
Ferrovecchio E., Gennaro A. (2015) La psicologia positiva. In: Gulimanoska L., Santoro A. (a cura di) La magia della resilienza. Massimiliano Mancini editore.
Seligman, M.E.P. & Csikszentmihalyi, M. (2000), "Positive psychology: an intro­duction. American Psychologist", Vol. LV, pp. 5-14
Seligman, M.E.P. (2002). Authentic happiness: Using the New Positive Psycho­logy to Realize Your Potential for Lasting Fulfillment. New York: Free Press/ Simon and Schuster. Trad. it. Di Teresa Franzosi: La costruzione della felicità. Edizione Mondolibri S.p.a., Milano su licenza Sperling & Kupfer Editori, 2003).